I just got this email from the very talented
Eric Guzman
featuring my character Gravitas.
His website is here:
http://worldsfinest81.blogspot.com/
You can find him on Deviant Art here:
http://worldsfinest.deviantart.com/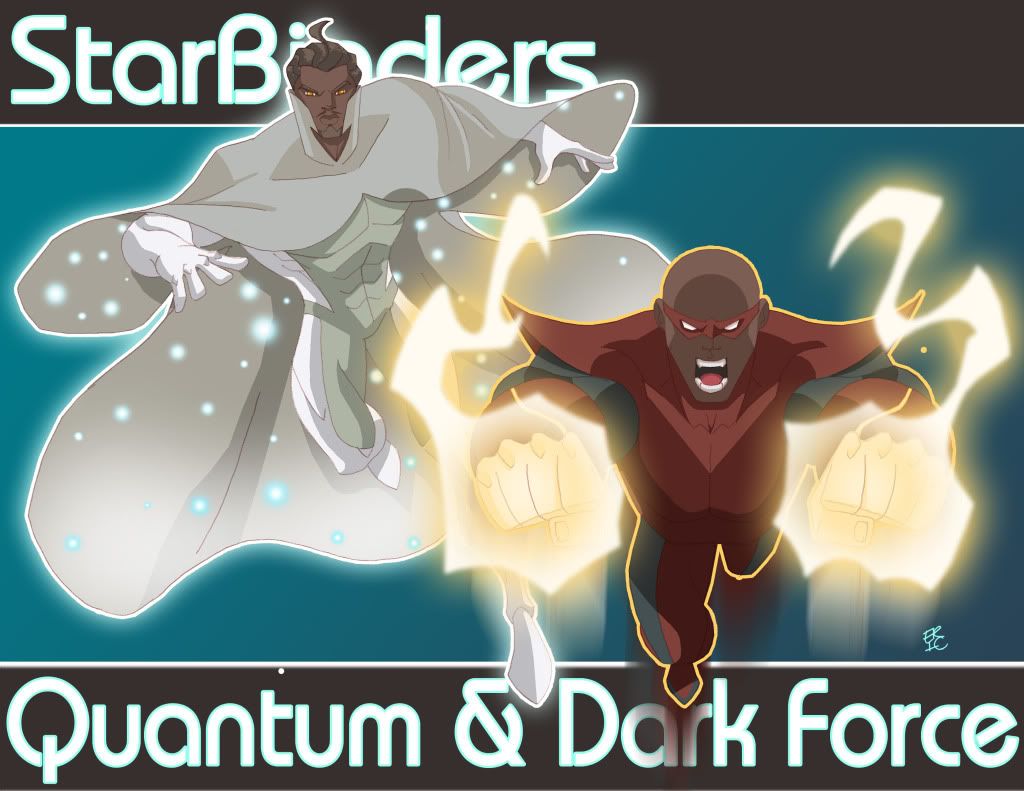 From Starbinders,
The Pitch: Only he can save a lost Empire, but first he has to believe he's the one for the job.
Genre: Cosmic Action Adventure with political intrigue space opera epic fiction.
Themes: Responsibility, Legacy, Power,
Description:
Henry spent his life on earth thinking he was a normal earth boy, until his powers manifested and he became the crime fighting hero Quantum. When he discovered his destiny was to be the heralded Star Prince of the New Nubian Empire he left earth with his colleague DarkForce and went to claim his legacy.
What they found was an empire rife with infighting and political corruption. He left New Nubia on board the Starship The Black Star to find the secrets of the ancient Nubian Star Binders, who had left clues across the galaxy on how to restore Nubia to its original glory. Now they work to bring peace to the universe despite being chased by the Dark Armada and the Nubian Alliance.

Peace and blessings.